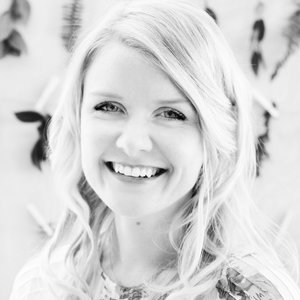 In 2011 I created our very first necklace as a gift for a friend. She loved it so much she asked to buy another. I had recently left my job designing for a local
photography studio to stay at home with our baby boy (we now have a little
girl too!). Before I quit, my husband and I had run the numbers and thought that his teacher's salary would be tight, but that we could make it work. The short of it is, we couldn't. As we started to become more desperate and our debt began to pile up I knew I had to do something. I was determined to find a way to provide for my family without sacrificing being home with my children.
That first necklace I made wasn't with a business plan in mind, it was just a handmade Christmas gift for a friend because we didn't have the budget to purchase anything. She loved it and as she wore it she would get compliments on it. Shortly there after word of mouth orders from her and her friends started to stream in. A lightbulb went on and with a hope, a prayer and a weeks worth of grocery money I launched what is now The Jones Market.
Originally, I created the necklaces as pretty statement pieces for women, easy to dress up or down and lightweight enough to wear all day. It didn't take long to
realize that babies LOVE them too.
I spent the next two years researching and perfecting them and several
generations later we have the tuggable, non-toxic necklaces you see today.
What I love about our necklaces is they have always been designed for all women, but those of us who are mamas don't have to sacrifice beauty for function. The fact that they are baby friendly is the icing on the cake.
Thank you for your support of this handmade business of mine. The happy and ongoing story is that we paid off all that debt and now I am a full time business owner and sole breadwinner. My husband is a stay at home dad now and loving it.
I hope you treat yourself or someone you love to something special today.
Candis Jones